If you want to expand your network and boost your B2B marketing, LinkedIn is the way to go. This social platform for professionals is rising in popularity. With over 660 million active users, it is projected to grow even bigger and more relevant in the coming years. Whether you are searching for a job, promoting your brand, or expanding your network, it is crucial to know how to build your LinkedIn audience.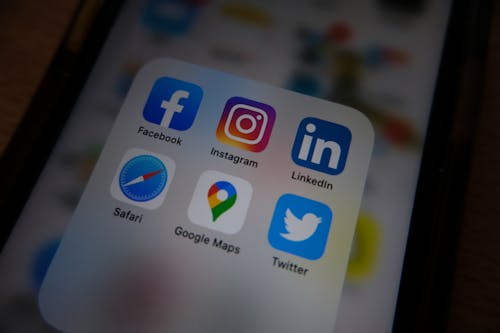 When it comes to building your brand, you need to have deep knowledge of your target audience. Knowing what they want, what makes them tick, and how you can best reach them is instrumental to resonating with them. This deep knowledge will help your brand meet your target audience's needs and demands, which will help drive your conversions.
Here, you will learn the importance of building your audience on LinkedIn, how to determine your target audience, and how to build your audience on LinkedIn.
Determining Your Target Audience
Before setting up your LinkedIn strategy, there is one important question you must answer: who are you selling to? You need to know who is most likely to be interested in your product or service because they are most likely to be driven to a purchase. Usually, these target customers have a common pain point, as well as common characteristics. Some defining features could be:
Annual income

Type of business or occupation

Age range

Geographic location

Hobbies

Social status
With this information, you can develop content that is more likely to resonate with your target audience. Tools like Zym can give you deeper insight on how your target audience behaves. By examining key metrics and your content's performance, you will know how to adjust your LinkedIn strategy and optimise it for your brand's advantage. 
Using LinkedIn as a Platform For Brand Building
If you are looking to reach out to other businesses, LinkedIn is the best platform to do so. B2B lead generation is much more effective on LinkedIn than on any other social platform, and it is projected to stay this way for quite some time. 
On LinkedIn, you get to connect with decision-makers. B2B brands, in particular, have a tricky time driving customers to purchase because purchasing usually needs to be greenlighted by higher-ups. Because B2B solutions typically have a significant impact on a business's internal processes and resources, it is crucial to appeal to executives and CEOs.
On LinkedIn, a good percentage of the users are decision-makers. 91% of company executives say that they use LinkedIn to find content that is relevant to their own brands, and they use it to see content that is personally relevant to them on a professional level. 
Compared to larger social platforms like Facebook and Twitter, B2B marketers have found LinkedIn to be 277 times stronger at B2B lead generation. 80% of brands' B2B leads come from LinkedIn, which testifies to the platform's importance in a brand's digital strategy.
Optimising your LinkedIn profile is key to building your LinkedIn audience and driving more conversions for your brand. On LinkedIn, you can build authority in your industry, as well as strengthen your customers' trust in your brand.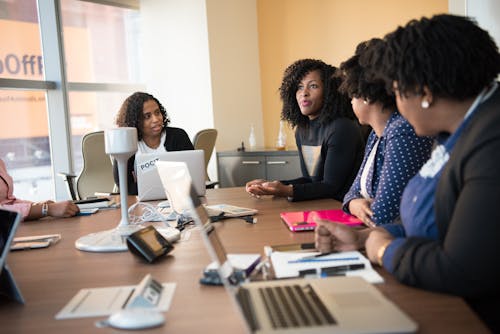 5 Tips to Build Your Audience on LinkedIn
To build an audience on LinkedIn, you need to have a strategy. Just like any other social network, your strategy needs to be tailor-fit to the specifications of your platform. With that, here are five actionable tips to build your audience on LinkedIn.
Establish an optimised LinkedIn profile
Your LinkedIn profile is not your resume. While having an optimised profile means showing your credentials, it does not mean that it is solely a showcase of your skills. It needs to be attractive to your target audience, so you also need to make it about them. How can you best address their needs? How can you solve their pain points? Talk about how you have been able to use your skills to help others, and how your product was a viable solution to other brands.
Create a working schedule for posting
You need to stay active and visibile to stay relevant on LinkedIn. Apart from sharing quality content, you need to do so regularly and on a frequency that matches your target audience's demands. Creating a content calendar is highly recommended, and scheduling posts in advance is a must.
Tools like Zym can help you develop a content calendar and schedule your LinkedIn posts. This will help streamline your content production process, as well as allow you to monitor the performance of your LinkedIn profile. With Zym, you can see all your upcoming content in calendar view, and you can access insights to study how well they are doing on LinkedIn. 
Develop a strong headline for your post
Just like other social networks, LinkedIn is saturated with content. Users on the platform are also less likely to spend time on posts, unless it truly resonates with them. Capture their attention by accompanying your content with a strong headline and stick with SEO best practices. Using power words and keywords that encourage a sense of urgency is highly recommended.
Additionally, do not forget to add a call to action to your content. This will guide your audience to the next step you want them to do. For example, this could be to sign up for your email list or check out your brand's website.
Dedicate a time to find and sift through connections
LinkedIn allows you to search and add connections that are relevant to your brand. Capitalise on this feature and send a personalised message to as many potential contacts as LinkedIn would allow you to on a given day.
Authenticity matters– especially when building connections on LinkedIn. As mentioned, the social platform is the best place to reach out to key decision-makers. You want them to say yes to what you are selling, so you need to show them you are trustworthy.  By personalising your opening message, there is a higher chance for you to secure the connection and get your prospect to respond.
Post content that matters
You need to prove that what you have to offer is valuable. What will make your prospect trust you? What will make them want to connect with you? You can best show that you are credible and trustworthy through the content you post. This will entail knowing your target audience deeply and doing research. With a tool like Zym onboard, you can more deeply grasp what your target audience is looking for, as well as optimise content according to their demands.
Build your LinkedIn audience, and establish your brand on the digital space. Check out how Zym's tools can help you here.